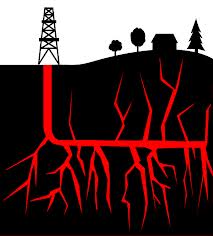 "The Department investigation indicates that gas well drilling has impacted your water supply."
Read Laura Legere's investigative report on damage to PA water supplies.
Read how poor record-keeping by PA DEP blocks transparency.
Read our post on Stray Natural Gas Migration Associated with Oil and Gas Wells.
Public Herald Finds PA DEP Fracking Complaint Investigations Are "Cooked" & Shredded.
This list identifies cases where PA DEP determined that a private water supply was impacted by oil and gas activities.
Despite the oft-repeated gas industry canard that there are no confirmed cases of fracking contaminating water supplies, the following Determination Letters from the Pennsylvania Department of Environmental Protection clearly state  that "gas well drilling" has contaminated wells in Bradford County, in municipalities such as Granville, Tuscarora, Terry, Orwell, Wilmot and Monroe Townships, and in Alba Boro.
Many of the letters posted below were obtained by Right to Know requests to the PA DEP filed by Vera Scroggins of "Citizens for Clean Water" located in Susquehanna County, others are from the PA DEP response to the Scranton Times lawsuit, additional releases of Determination Letters and letters given directly to DCS (all redacted).
Alba Boro, Bradford County
Allegany Township, Potter County
Armenia Township, Bradford County
Asylum Township, Bradford County
Bingham Township, Potter County
Bradford County
Bradford Township, McKean County
Bridgewater Township, Susquehanna County
Burlington Township, Bradford County
Charleston Township, Tioga County
Cherry Hill Township, Indiana County
Clover Township, Jefferson County
Clymer Township, Tioga County
Covington Township, Tioga County
Corydon Township, McKean County
Cranberry Township, Venango County
Cross Creek Township, Washington County
Delmar Township, Tioga County
Dimock Township, Susquehanna County
Donegal Township, Westmoreland County
East Wheatfield Township, Indiana County
Elk Township, Clarion County
Elkland Township, Sullivan County
Forks Township, Sullivan County
Forward Township, Butler County
Foster Township, McKean County
Franklin Township, Lycoming County
Glade Township, Warren County
Granville Township, Bradford County
Grugan Township, Clinton County
Gulich Township, Clearfield County
Hamilton Township, McKean County
Hayfield Township, Crawford County
Hickory Township, Forest County
Howe Township, Forest County
Jefferson Township, Fayette County
Jessup Township, Susquehanna County
Jones Township, Elk County
Kingsley Township, Forest County
Knox Township, Jefferson County
Lafayette Township, McKean County
Lenox Township, Susquehanna County
Leroy Township, Bradford County
Limestone Township, Clarion County
Madison Township, Clarion County
McKean County
McNett Township, Lycoming County
Mead Township, Warren County
Meshoppen Township, Wyoming County
Millcreek Township, Erie County
Monroe Township, Bradford County
Moreland, Lycoming County
Nicholson Township, Wyoming County
Oakland Township, Venango County
Oil Creek Township, Crawford County
Oliver Township, Jefferson County
Orwell Township, Bradford County
Pleasant Township, Warren County
Porter Township, Clarion County
Pulaski Township, Lawrence County
Rush Township, Susquehanna County
Sheffield Township, Warren County
Shippen Township, Tioga County
Smithfield Township, Bradford County
Spring Township, Crawford County
Springfield Township, Bradford County
Springville Township, Susquehanna County
Stevens Township, Bradford County
Sugar Grove Township, Warren County
Terry Township, Bradford County
Toby Township, Clarion County
Troy Township, Bradford County
Tuscarora Township, Bradford County
Union Township, Tioga County
Warren Township, Bradford County
Warsaw Township, Jefferson County
Washington Township, Wyoming County
Waterford Township, Erie County
West Burlington Township, Bradford County
West Mahoning Township, Indiana County
West Pike Run Township, Washington County
West Wheatfield Township, Indiana County
Wilmot Township, Bradford County
Windham Township, Bradford County
Winfield Township, Butler County
Winslow Township, Jefferson County
Woodcock Township, Crawford County
Wyalusing Township, Bradford County
Wysox Township, Bradford County