Get Involved! Volunteer to Help DCS in the Fight Against Fracking and For Sustainable Development
Email us at DCS@DamascusCitizens.org or call us at 845-252-6677.
If you have experience with Public Relations or Fund Raising in particular, we need your help!
For Legal Efforts to Protect Our Community's Water
CONTACT: Damascus Citizens for Sustainability
DCS@DamascusCitizens.org
To join our mailing list please click on the link below.

DCS is pleased to announce the opening of our Narrowsburg, NY office: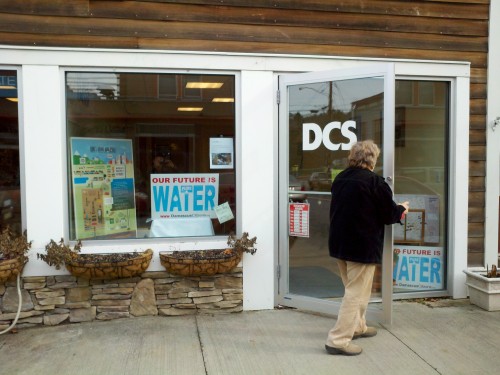 We are located at 25 Main Street, Narrowsburg, NY  12764
Phone:  845-252-6677
Hours:  Monday, Saturday, Sunday 10 am to 2 pm and Friday 12 pm to 4 pm, or by chance or appointment.
You can also write to us, send contributions and join by sending your name, address, and phone number (and email if you have one) to the DCS post office box.  Do not send mail directly to the Narrowsburg office.
Damascus Citizens for Sustainability
P.O. Box 147
Milanville, PA 18443
---
Damascus Citizens for Sustainability (DCS) is also on
FaceBook & Twitter