Marc Levy of the Associated Press reports in the The Scranton Times-Tribune:
The report posted below should be of interest to the general public, which will bear the cost of the failures on the part of companies engaged in horizontal hydrofracking (fracking) to properly insure their projects against the possibility–ever present given the high-pressure environment and toxic chemicals, radioactive drill cuttings and … Continue reading
By Deborah Lawrence Rogers
Posted on the Energy Policy Forum: 30 Oct 2013 10:28 AM PDT
In January, 2012, the price of nat gas plunged to below $2/mcf due to overproduction by shale operators. Such low prices did, indeed, prompt utilities to switch from coal fired generation to natural … Continue reading
We need the national news stations to go cover the environmental disaster that's happening in Colorado right now
By TXsharon, September 15, 2013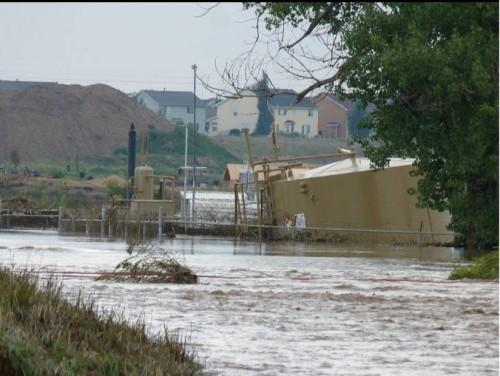 I see you've noticed the underwater wells in Weld County, Colorado. Amazing; we've emailed the Denver TV stations, other media, and state and local politicians. We've sent … Continue reading
Attend a presentation by Deborah Rogers, Founder of Energy Policy Forum titled "Frackonomics: Debunking the Financial Myths of Fracking," on Thursday, October 3, from 6:00 p.m. to 8:00 p.m. at the SVA Theatre, 333 West 23 Street (8th and 9th Avenues). Get the facts from an energy and financial expert … Continue reading
Worker was paralyzed while repairing rig at Harrison jobsite
By KATE WHITE
The Charleston Gazette
July 22, 2013
Excerpt:

"During a deposition, Jason Ware, a safety coordinator with Antero, according to transcripts, said that in the 36 months he had worked at the rig, 25 to 30 work-related accidents occurred
Unfair Share: How Oil and Gas Drillers Avoid Paying Royalties
by Abrahm Lustgarten
ProPublica, Aug. 13, 2013, 10:20 a.m.
Don Feusner ran dairy cattle on his 370-acre slice of northern Pennsylvania until he could no longer turn a profit by farming. Then, at age 60, he sold all but a … Continue reading
Gas Driller Freezes Plans in Rural Britain After Fracking Protests
By REUTERS
Published: September 3, 2013 at 3:01 PM ET
LONDON — Oil exploration at a site in rural England that sparked anti-fracking protests two weeks ago will be put on hold later this month and reconsidered next year with … Continue reading