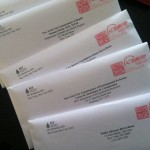 CLICK HERE TO ADD YOUR NAME to the June 1, 2012 letter to Speaker Quinn beginning:
Dear Speaker Quinn;
We are writing to request your assistance in holding joint hearings of the Committee on Environmental Protection and the Committee on Health as soon as possible on an environmental issue with very serious potential public health implications. As the proposals for the pipelines that will transport Marcellus shale gas to the New York area have come under public scrutiny, it has become apparent that the official government reviews have ignored one critical issue, the potential for exposing every New York household that uses natural gas to dangerous levels of radioactive radon….
Click here to read the full letter.